Strategic Planning Options Positioning
(S.P.O.P)
Thank you for your interest in the Strategic Planning Options Positioning (SPOP) Program. The program was conceived from studying various strategies and methodologies that utilize Options on FX.
Approximately 80% of purchased options lose value at expiration. So it would stand to reason that options sold (collecting the premium) and still owned at expiration, but NOT "in the money", were profitable. As an investor employing the technique of selling options you will place yourself in the shoes of the option seller and take advantage of this statistical fact, immediately putting the odds in your favor. One important thing to be aware of is that when selling options there is unlimited risk and people can and do lose money. We firmly believe in a month by month focused and concentrated effort over the long-haul.
The SPOP program methodology seeks to capture premium on overvalued options by outright selling or with credit spreads. This is facilitated by the normal premium erosion process caused by the passage of time. For the highest probability of success, an account value starting at $12,500 is recommended. The SPOP program projects an annual ROI of 36%-54% non-compounded annually.
The strategy utilizes computerized analysis of the option price, time to expiration, delta calculations as well as fundamental analysis to identify and sell options that have the highest probability of expiring worthless therefore collecting the entire premium at the time of expiration. Past performance, whether actual or indicated by simulated historical tests of strategies, is not indicative of future results.
Semper Pacific Wealth Strategies prides itself on the stringent due diligence it performs before marketing any program and recommends you use a licensed CTA.
Enrollment includes:
One year subscription to the SPOP program
Entry or exit signals directly from the SPOP Program available via email
A recommendation to use a licensed CTA.
A recommendation to use a non-market making (FCM) Futures Commission Merchant that is also SIPC compliant.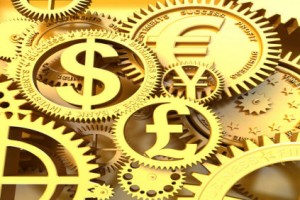 Semper Pacific's Goal is:
To provide quality customer service
To make each client feel respected
To keep an open line of communication
To maintain a long and beneficial relationship
Key Benefits:
Live friendly Program Coordinator to talk with
In depth explanation of enrollment
Quality Customer Service
Potentially better than average rate of returns, while reducing portfolio risk
Sophisticated risk management techniques
24 Hour access to your account
State of the art software
Consistent Option pricing based on Spot price (Transparency)
Due to regulatory oversight, only the CTA or Principle can give recommendations or discuss strategies
For more information and details about the SPOP program click on the Enrollment Form icon. Attached you will see the non-disclosure agreement for the "Strategic Planning Option Positioning" program. Please complete the non-disclosure form and fax back to our office at (877) 881-8481. For further assistance contact your program coordinator.
Semper Pacific Wealth Strategies
8775 Costa Verde Blvd #1207
San Diego, CA 92122
P (877) 881-8481
F (877) 881-8502
Thank you for your interest in the Strategic Planning Options Positioning Program!
PAST PERFORMANCE RESULTS HAVE MANY INHERENT LIMITATIONS SOME OF WHICH ARE DESCRIBED BELOW. NO REPRESENTATION IS BEING MADE THAT ANY ACCOUNT WILL ACHIEVE PROFITS OR LOSSES SIMILAR TO THOSE SHOWN. IN FACT, THERE ARE CAN BE SHARP DIFFERENCES BETWEEN PAST PERFORMANCE RESULTS AND THE FUTURE RESULTS SUBSEQUENTLY ACHIEVED. BY ANY PARTICULAR PROGRAM. ONE OF THE LIMITATIONS OF COMPARING PAST PERFORMANCE RESULTS TO FUTURE RESULTS IS THAT THE MARKET ENVIRONMENT AND THE CONDITIONS UNDER WHICH TRADE RECOMMENDATIONS ARE GENERATED CAN CHANGE AT ANY TIME. IN ADDITION THE ABILITY TO WITHSTAND LOSSES OR TO ADHERE TO A PARTICULAR PROGRAM IN SPITE OF LOSSES ARE MATERIAL POINTS WHICH CAN ADVERSELY AFFECT ACTUAL RESULTS. AS WITH ANY INVESTMENT THERE ARE RISKS OF LOSS AND ONE SHOULD CONSIDER THE IMPACT OF THE POSSIBILITY OF LOSS. IF PLACING EVEN A PORTION OF YOUR INVESTMENT CAPITAL AT RISK IN THE MARKET WOULD CAUSE FINANCIAL DISTRESS, PLEASE RECONSIDER.