Private Equity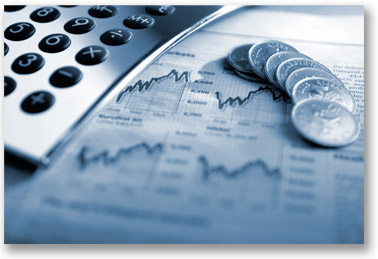 Welcome to the Private Equity Portal of our company.Currently this Portal is for informational purposes only.While keeping in mind any investment in of itself is risky.Therefore we can do as much Due Diligence to research and review the information presented as humanly possible by what we deem as viable and paramount for our investors however cannot in good faith guarantee the accuracy thereof, nor the statements made.As the information gathered is only as good as the source supplying it.
Here at Semper Pacific Wealth Strategies we realize that "Due Diligence" is only one of several key elements to being a successful investor and because of that knowledge,We encourage our readers to invest carefully and read the investor information available at the web sites of the Securities and Exchange Commission ("SEC") at www.sec.gov and/or the National Association of Securities Dealers ("NASD") at www.nasd.com. The NASD has published information on how to invest carefully at its web site.
Readers can review all public filings by companies at the SEC's EDGAR page. www.sec.gov/edgar.shtml
All companies are chosen on the basis of certain financial analysis and other pertinent criteria with a view toward maximizing the upside potential for investors while minimizing the downside risk, whenever possible. Please contact a consultant before purchasing any offerings featured on this site.
From time to time including the times companies are featured on our site,Semper Pacific Wealth Strategies may be compensated for our consulting and financial services with common stock and if so,will sell the shares it receives as compensation. This should be viewed as a conflict of interest by shareholders or prospective shareholders.
Moreover, as detailed below, this Company accepts compensation from third party consultants and/or companies which it features on Semper Pacific Wealth Strategies. To the degrees enumerated herein, this newsletter and website should not be regarded as an independent publication.
All statements and expressions are the sole opinions of the editors. A profile, description, or other mention of a company on Semper Pacific Wealth Strategies Website is neither an offer nor solicitation to buy or sell any companies mentioned. While we believe all sources of information to be factual and reliable, in no way do we represent or guarantee profits or that shares will ever become liquid and tradable.
THE READER SHOULD VERIFY ALL CLAIMS AND DO THEIR OWN DUE DILIGENCE BEFORE INVESTING IN ANY OFFERINGS MENTIONED. INVESTING IN PRIVATE VENTURES OR START UPS IS SPECULATIVE AND CARRIES A HIGH DEGREE OF RISK. THE INFORMATION FOUND IN THIS PROFILE IS PROTECTED BY THE COPYRIGHT LAWS OF THE UNITED STATES AND MAY NOT BE COPIED, OR REPRODUCED IN ANY WAY WITHOUT THE EXPRESSED, WRITTEN CONSENT.
Semper Pacific Wealth Strategies, on occasion, also accepts free-trading shares in a company that we cover. We will sell these shares at any given time as well as family members; friends and employees may buy and sell the very stocks we recommend.
While our policies as detailed above are designed to minimize any impact to our members of a conflict of interest between our company and our members, each member should be fully aware that such potential and actual conflicts of interest may exist due to the compensation structure detailed herein. For this reason, and because the information contained on Semper Pacific Wealth Strategies website is updated on a regular basis as circumstances change, each person is strongly encouraged to periodically review the status and profiled changes of the (our) client partnered companies.